May 28th, 2015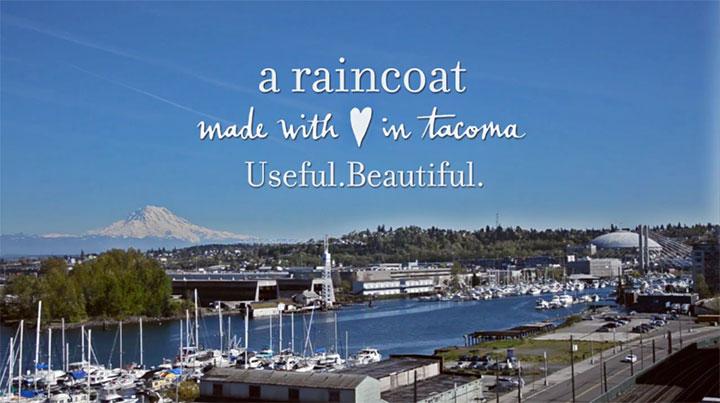 Photo by Emilie Firn.
Wowsa! Thank you so much for your overwhelming response to the raincoat! Thanks to you, our Kickstarter campaign is already closing in on the halfway point, and we are that much closer to making the project a reality. Thank you so, so much. Please keep spreading the word—it's working!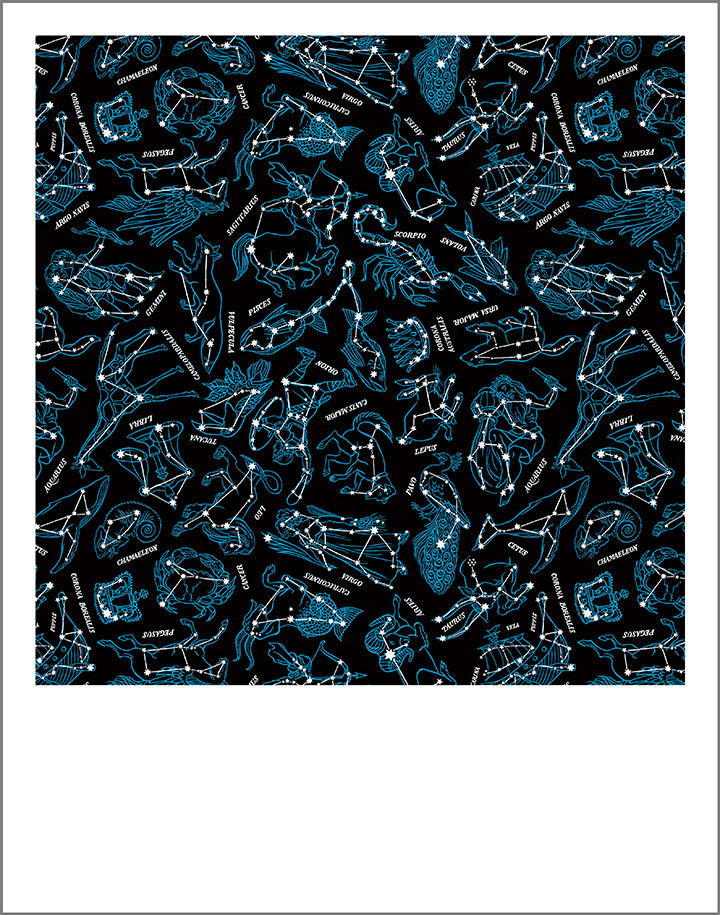 If you haven't already made your pledge, or you're looking for a way to support the project but the coat itself isn't for you, there are lots of other rewards to choose from. Each features my Constellations design in a different format, and each is an affordable piece of art in itself. First up is an 11 x 14″ archival art print of the Constellation pattern. The print is set up like a giant Polaroid—square on a white bordered background—and can fit in a standard size frame for easy display. This print is done the same way as my 50 States and sketchbook prints—digitally printed with museum-quality inks on 100% cotton paper, and signed with my insignia. The difference is that this print is only available as part of the Kickstarter campaign—I won't be offering it in my shop afterward. This print is available at the $40 reward level.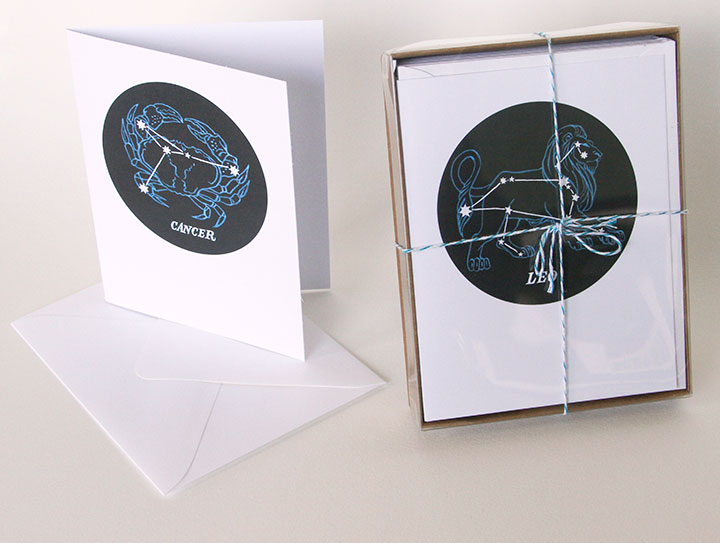 Next are my brand new Constellations of the Zodiac greeting cards! I singled out each of the 12 zodiac signs from the pattern, and turned them into individual cards—each card is blank inside, and comes with a matching envelope. I've been offering these cards in my online shop and at craft fairs as a "teaser" for the coat project, and they've already been a big hit.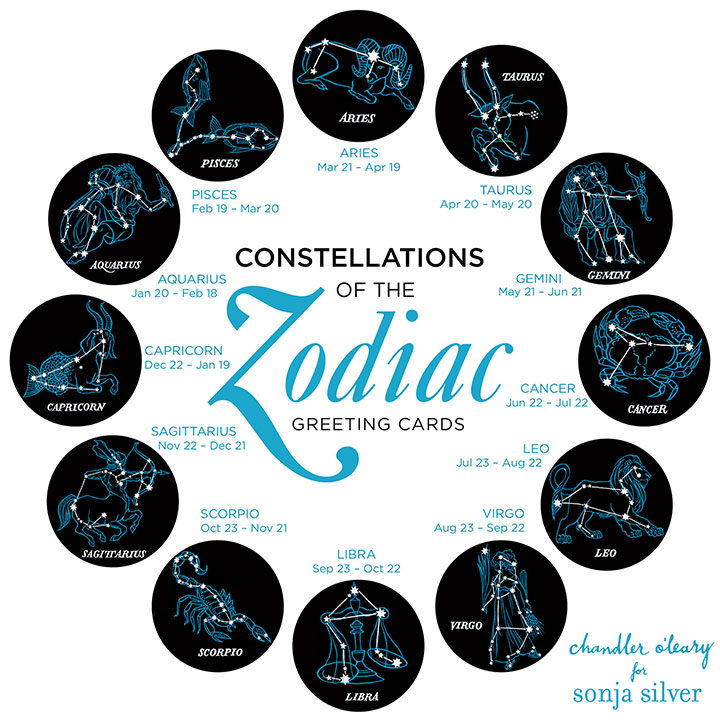 Here are all 12 designs, and how they look on the cards themselves. Each card makes a great and unique form of "personalized" stationery (I recently had a Leo buy a whole box of them to use as her "from the desk of" cards)—or you can get a box of all 12 designs to use as birthday cards for the people in your life. At the $10 reward level on Kickstarter, you can take your pick of a single card; or at the $50 pledge level you get the whole box of 12.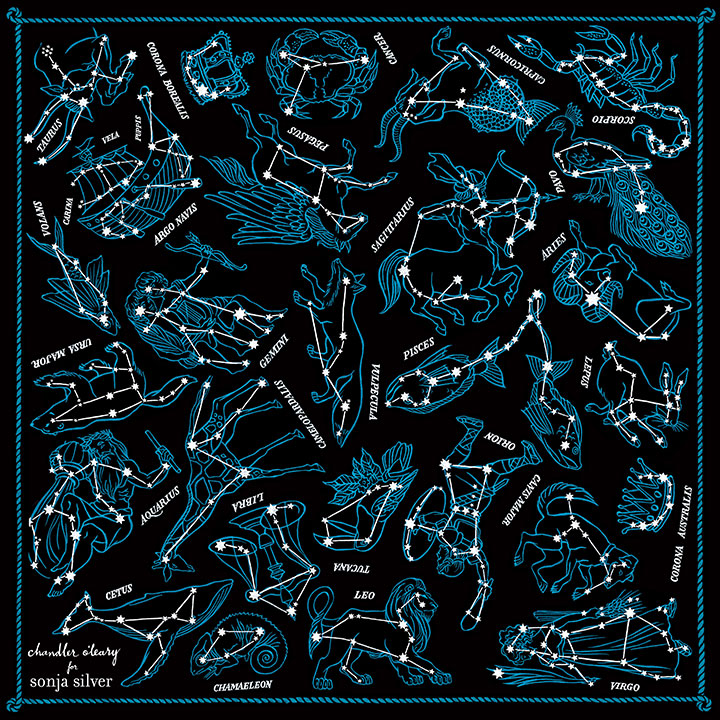 Last but not least, Sonja and I are offering the Constellations design in the form of a wearable scarf! We haven't had it produced yet, so I don't have an "action shot" to show you, but you can see the finished design here. Every constellation in the pattern is featured, along with our logo/insignia and a hand-painted border that's unique to the scarf. The finished scarf will measure 20 x 20 inches. To be honest, I am just as excited about the scarf as I am about the coat, and you can bet I'll be wearing mine constantly! You can snag one of these babies at the $70 reward level on Kickstarter.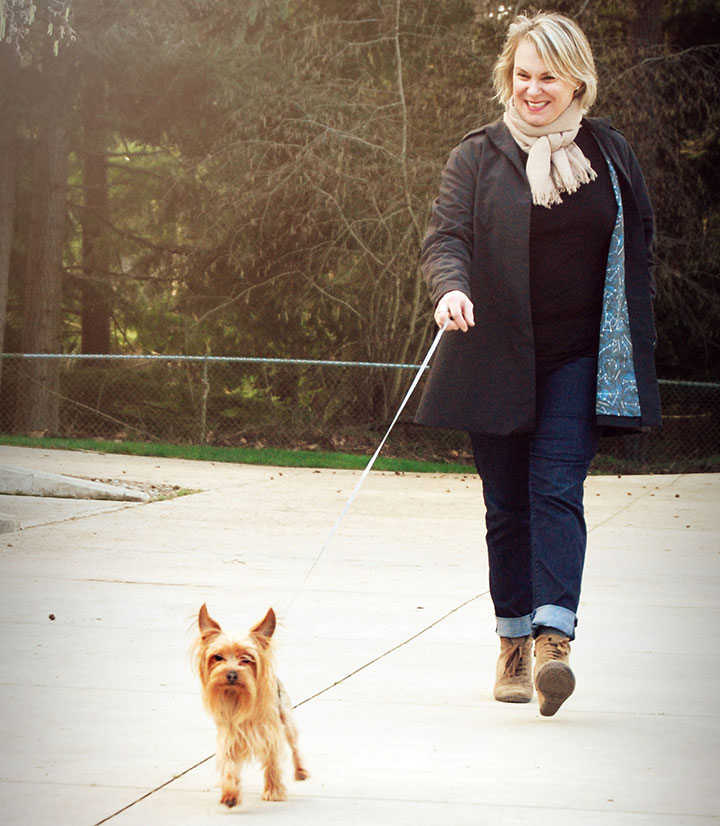 Photo by Summer Hess Briggs.
And of course, there's the coat itself, at the $240 reward level. When pricing the coat, Sonja did her best to make a product that is both designer-quality and competitive with what else is out there on the market. Since many of your average made-in-China, plain-jane jackets are $300 and up at department stores, I think she did pretty darn well. Also, as I said the other day, Sonja is limiting her first production run to 200 coats. If she offers this coat again in future, or releases other colors or lining designs, the price will very likely increase. So in exchange for putting their faith in us and helping get Sonja's new apparel line out into the world, our Kickstarter backers are getting the coat at the lowest price.
So there you have it! Thank you so much again for all your support—and keep it coming! We can't wait to get these things into production and into your hands—the finish line is ahead, and we'll all get there together.