February 4th, 2016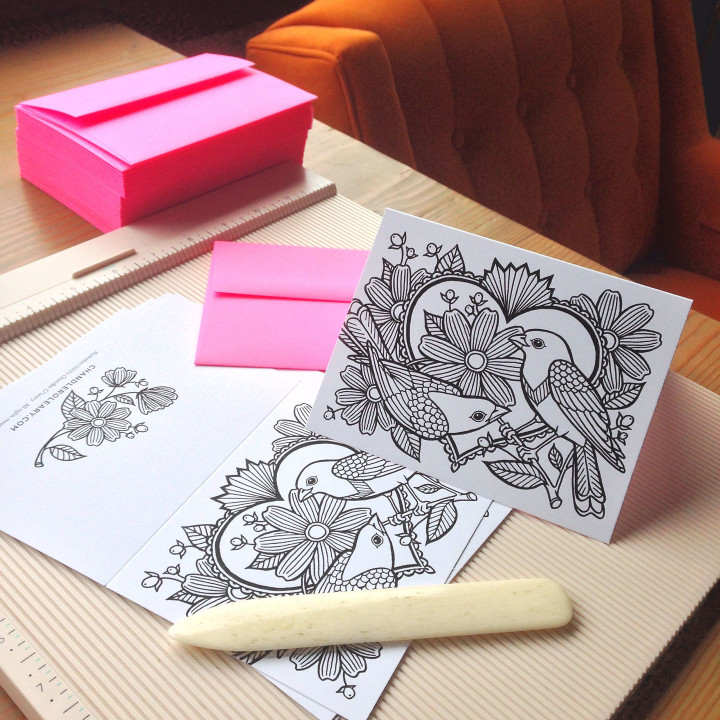 Today I am surrounded by piles of bird illustrations and hot pink envelopes, because it's time once again for my local Valentine craft fair! My newest goodies this year are these color-your-own love notes, inspired by those adult coloring books that have been all the rage lately. I did a trial run with a little Tacoma coloring card last fall, and then you people nearly cleaned me out of them in one fell swoop! So this time I've done something with a slightly wider appeal, in case you don't happen to live in my lovely town (and if you don't, you can find these cards online in the shop).
If you are local, stop by this Saturday and see them in person. Here are the details:
Tacoma is for Lovers Valentine craft fair
Saturday, February 6, 2016
11 am to 4 pm, free!
King's Books, 218 St. Helens Ave., Tacoma, WA
See you there!