August 6th, 2015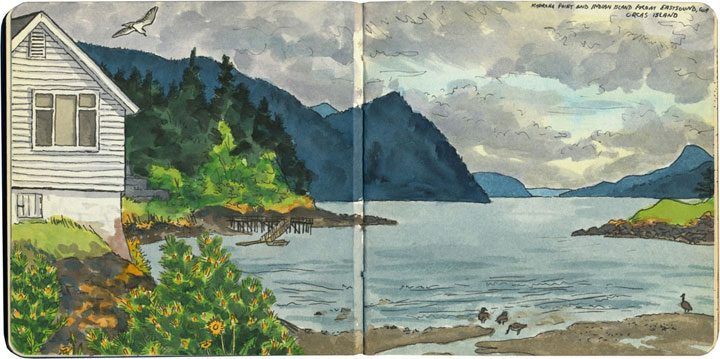 I can hardly believe it, but I've now lived in the Pacific Northwest for seven years.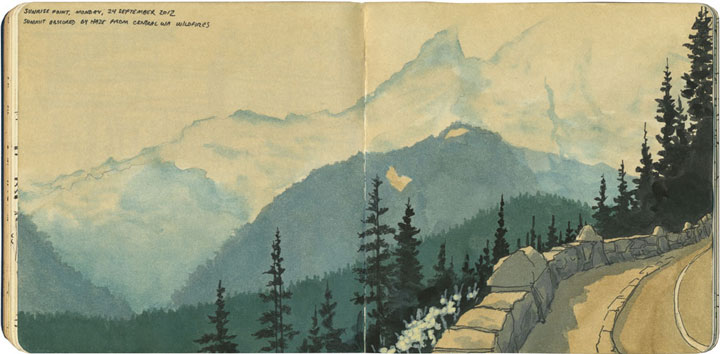 In that time I've done my very best to see as much of the region as possible, and document it all in my sketchbook.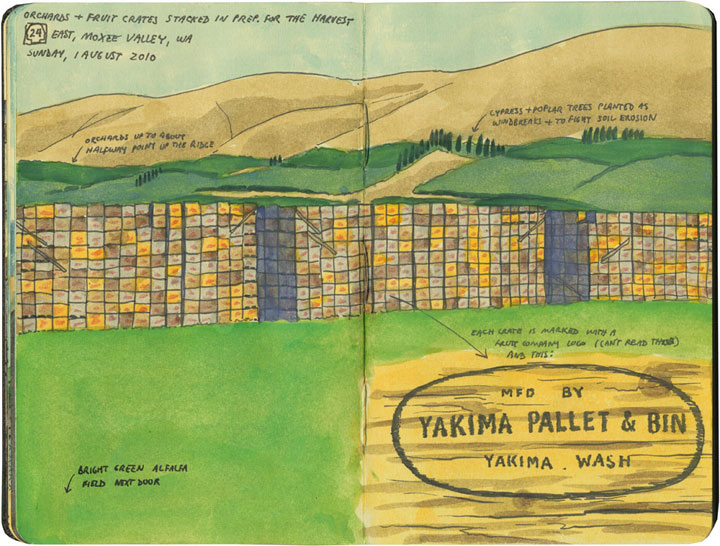 So in honor of seven years, here are seven sketchbook drawings—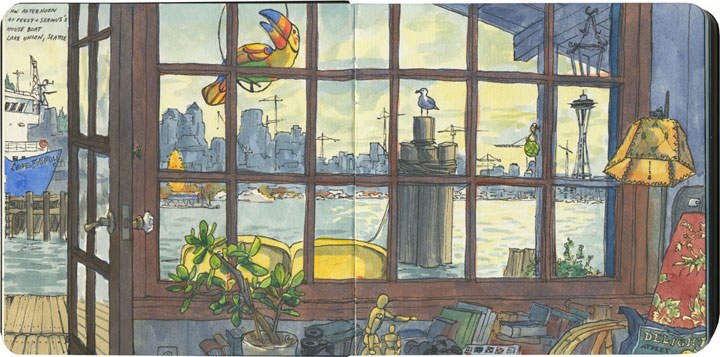 —presented in no particular order—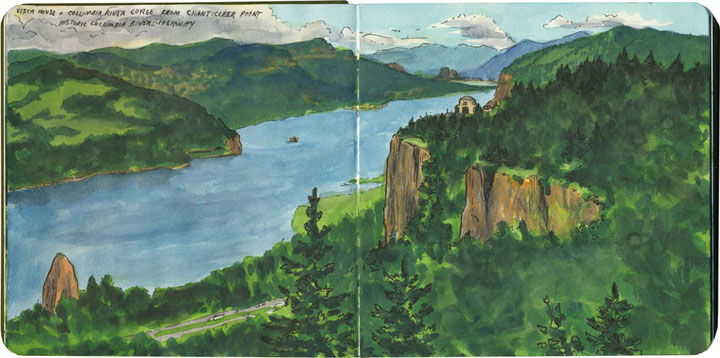 —of some of my very favorte places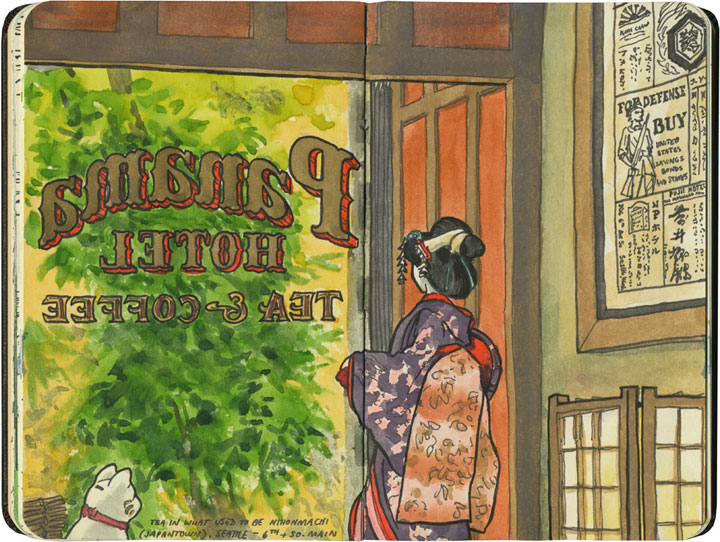 and moments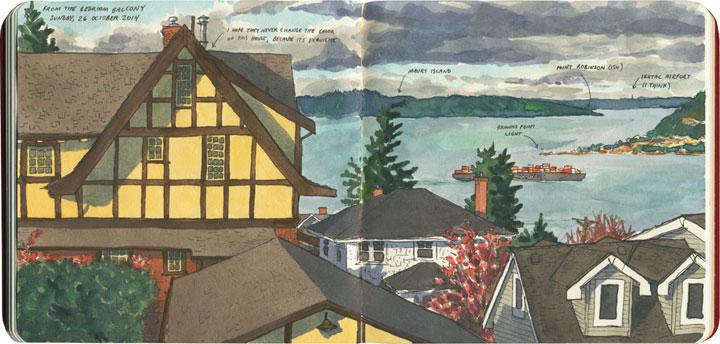 in the place I now call home.